Recognition
Together, our strategies and stories are driving ever-increasing levels of awareness, affinity and loyalty for Purdue.
Fast Company Distinction
In 2023, Purdue was recognized as one of the top 20 Most Innovative Companies, according to Fast Company – a recognition that placed us No. 1 in education and No. 16 worldwide. And for two years in a row, Purdue has been the only university named to Fast Company's list of Brands That Matter. These honorable distinctions prove that together, our work is moving the world forward. We're engaged in the persistent pursuit of a world-class education for all, and we are creating new ways for Boilermakers to succeed in tomorrow's critical workforces.
A Story of Small Steps
Purdue University saw an increase in student enrollment and social media engagement following the launch of our evolved brand platform with Ologie. An interdisciplinary team of researchers, strategists, marketers, communicators, writers and designers helped build our framework.
Together, we defined our brand positioning, identified our goals and developed our strategy. Today, that hard work is in play through everything we do.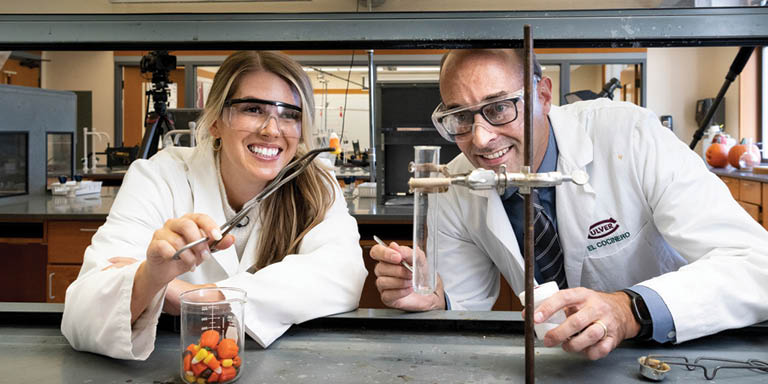 An Award-Winning Team
The American Marketing Association Foundation named us the Higher Education Marketing Team of the Year in 2020 for our work with launching the University's new brand and promoting the Protect Purdue initiative.
The organization also recognized R. Ethan Braden, executive vice president and chief marketing and communications officer of Purdue University and Purdue University Global, as the 2020 Higher Education Marketer of the Year.