Recognition
Together, our strategies and stories are driving ever-increasing levels of awareness, affinity and loyalty for Purdue.
Fast Company Distinction
In 2023, Purdue was recognized as one of the top 20 Most Innovative Companies, according to Fast Company – a recognition that placed us No. 1 in education and No. 16 worldwide. And for two years in a row, Purdue has been the only university named to Fast Company's list of Brands That Matter. These honorable distinctions prove that together, our work is moving the world forward. We're engaged in the persistent pursuit of a world-class education for all, and we are creating new ways for Boilermakers to succeed in tomorrow's critical workforces.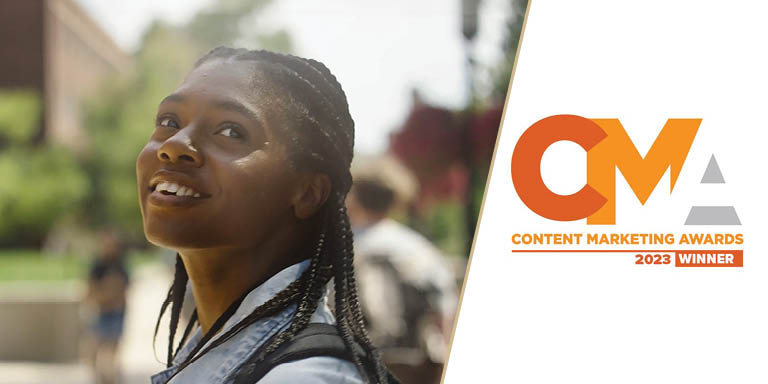 An Engaging Social Media Experience
The Purdue University social media accounts have increased engagement across platforms, promoting stories and amplifying a community of past, present and future students alike. More than 1 million followers interact with the brand across Facebook, LinkedIn, Instagram, Twitter, YouTube, Snapchat, TikTok and Pinterest.
Studies from Sprout Social and BrandBastion show the impressive metrics our team achieves.
"This Is Purdue" Podcast
In 2022, "This Is Purdue" established itself on a global stage, gaining 890,000 total listens throughout the year (up 668% over 2021) and continuing a cadence of top-tier guests. The podcast hit No.20 overall and No.2 in the Education category on Apple Podcasts' Top Charts in December '22, received a w3 Silver Award for General Studies in the Education category and was a finalist in the Signal Awards for both the Education category and Listener's Choice.