Sounds of Persistence
This series established one of-a-kind ads for our PSA during sporting events that are grounded in persistence and told through audible sounds that spark emotion and build a story of hard work.
Everyday Persistence
Our goal for the "Sounds of Persistence" series was to show the everyday nature of Boilermaker persistence – how over time, small things add up, and day in and day out, consistency creates results. Featuring a blend of academic and athletic content allowed us to highlight both physical and mental persistence and show that ultimately, it takes everyday persistence to achieve small steps and giant leaps
Aidan O'Connell
1.4M
Total Page Views
As of Jan. 2023
Raven Colin
689K
Total Page Views
As of Jan. 2023
Mason Gillis
703k
Total Page Views
As of Jan. 2023
Purdue Space Program
2.4M
Total Page Views
As of Jan. 2023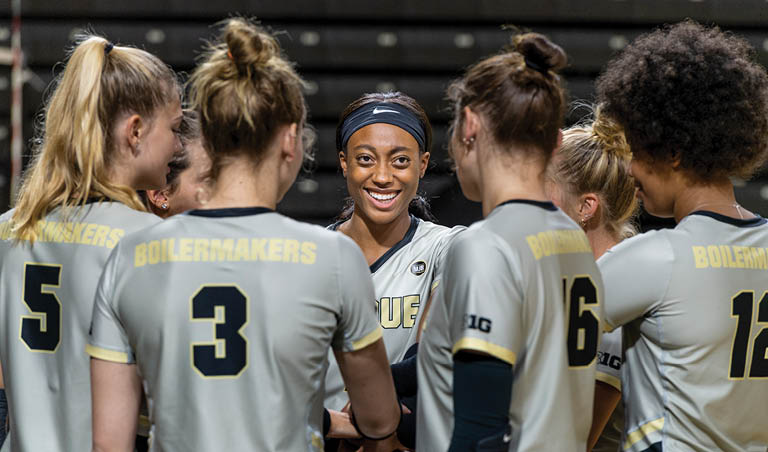 Key Takeaways
Each video had a great amount of visibility, from both national/local TV coverage as part of our PSAs, as well as in-venue play at Ross Ade, Mackey Arena and Holloway Gymnasium. We had a great response on social media from Purdue sports fans and alumni in general, as they got to see student stories come to life. Timing was also on our side as Mason's :60 video debut was the day after his 3-point record setting night in Mackey Arena. Each story was featured in a :30 video and we created a :60 version for Mason's story, which allowed us to feature more of his journey.