'This Is Purdue': From Purdue to President of Pizza Hut — In-Depth With David Graves 
In this episode of "This Is Purdue," we spoke with the president of Pizza Hut U.S. and Purdue alum David Graves. 
From Boilermaker to Pizza Hut President
That's right, the president of one of America's largest pizza chains is a Boilermaker who graduated from Purdue University's Mitchell E. Daniels, Jr. School of Business.
In this episode of "This Is Purdue," David (BS management '03) describes how Purdue prepared him with the persistence and perseverance needed to innovate global brands such as Pampers, Pantene and several Yum! Brands, including Kentucky Fried Chicken (KFC) and Pizza Hut.
5,008
Listens
As of Aug. 2023
474K+
Social media impressions
As of Aug. 2023
7K+
Organic YouTube views
As of Aug. 2023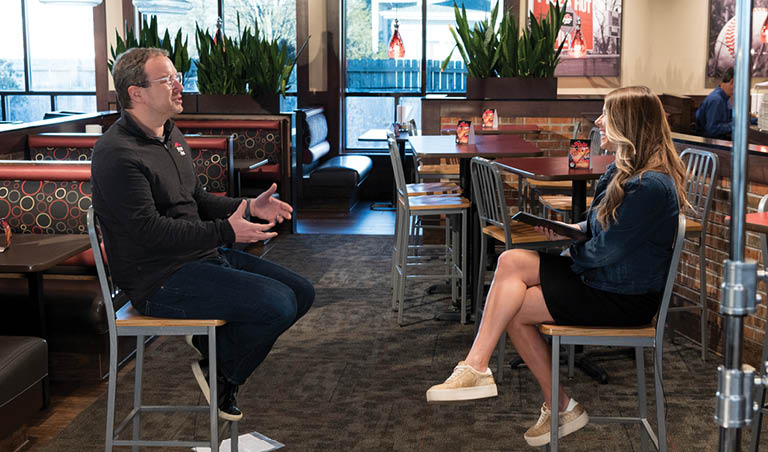 Authenticity Through an On-Location Shoot
Filming and recording a podcast on location gives audiences a unique auditory experience — they were transported to the restaurant through the sounds of the kitchen and the clinking of silverware. It also gave our production team the opportunity to film in a location that was authentic and comfortable to our guest.
Pizza Hut is a well-known, national brand that resonates with podcast audiences thanks to its nostalgic callbacks, something David says the brand actively brings forward in its marketing.