Cascade Templates
A minor refresh of the web templates available for use in Purdue's Cascade Content Management System (CMS) were released as part of the brand launch. Outside of bug fixes no additional Cascade template updates are planned.
Here is a Department/Office homepage template with new brand updates.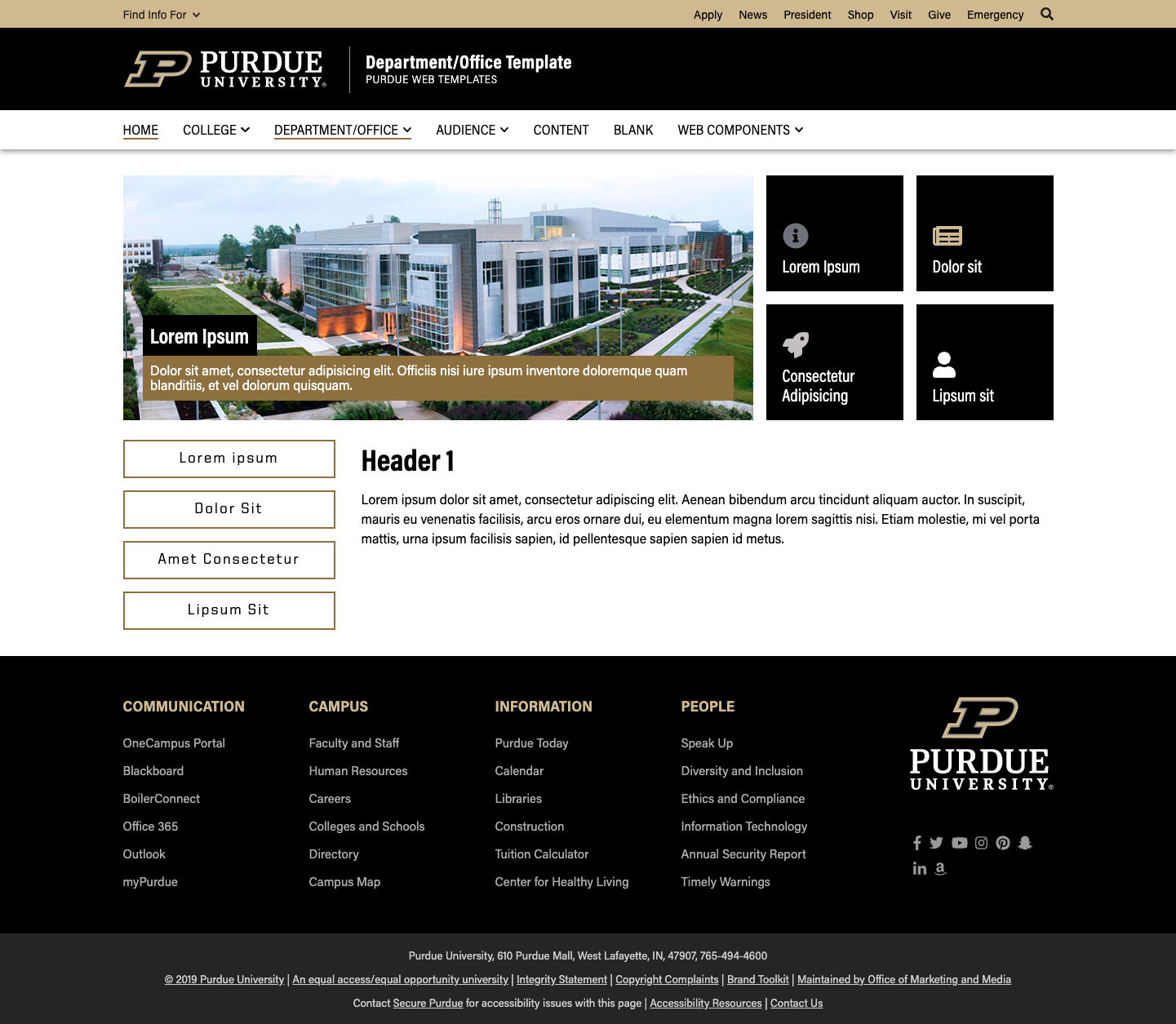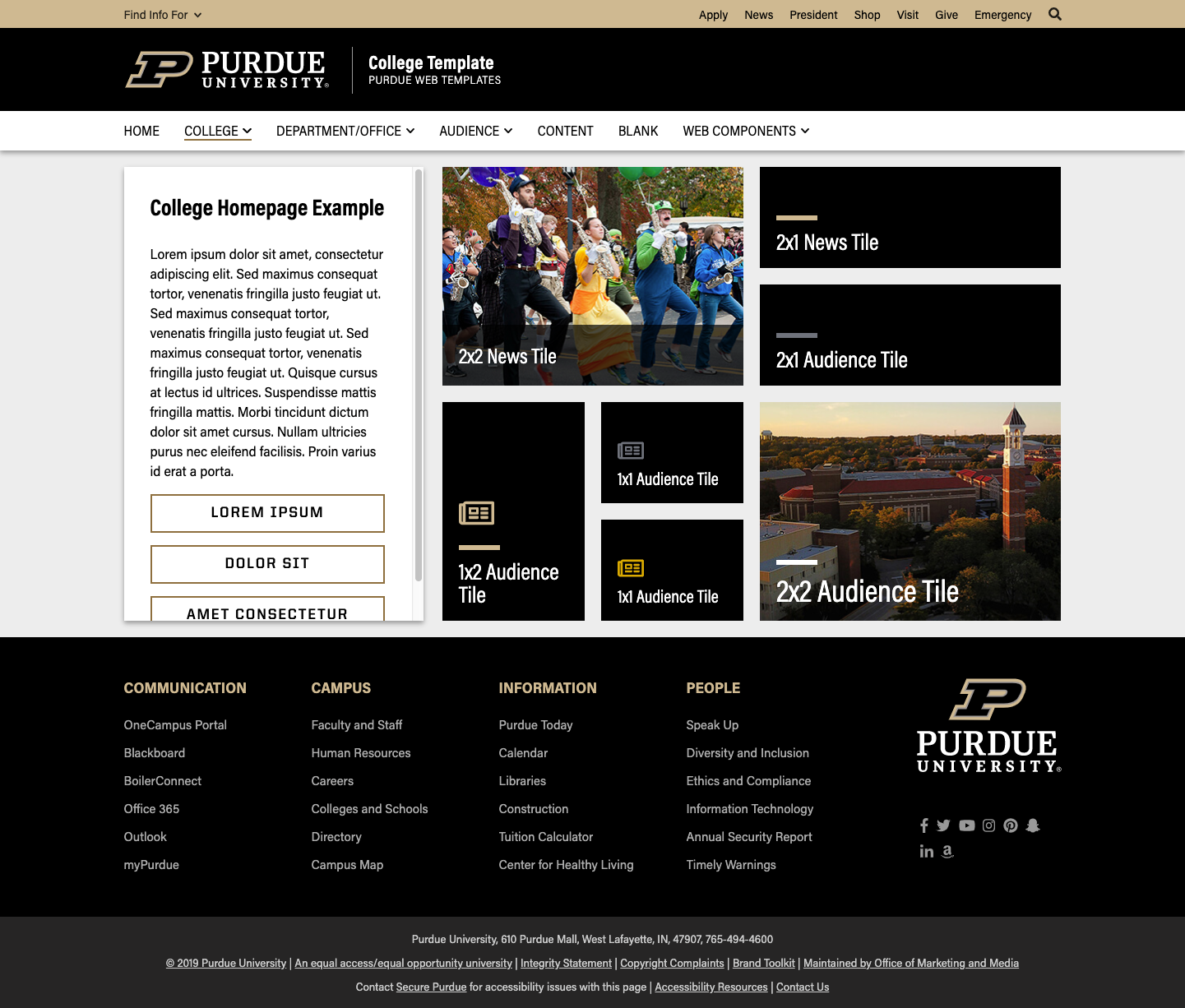 Download for all sources.
In addition, it is recommended that any new web pages/sites be created using the brand strategy, visuals and voice outlined in the brand guide.