EDUCATING, INSPIRING, UNITING
Our Purpose
Created in response to the COVID-19 pandemic, the Boiler Ambassador program was developed by Purdue Marketing and Communications to deliver strategic messages created by students for students. The story of Purdue University is active, living and infinite, and we are persistently pursuing our goal of telling the story of the small steps taken by Purdue students. As a department composed of students, we understand the exact messaging needed to reach our peers. Every small step we make goes toward the giant leap of unifying and uplifting the story of Boilermakers everywhere.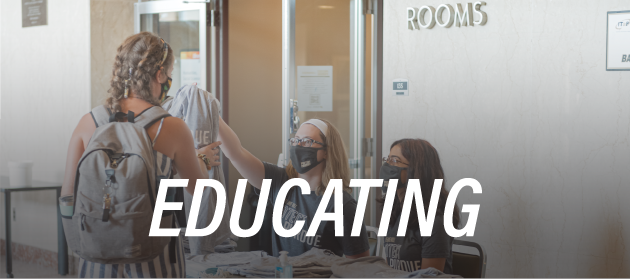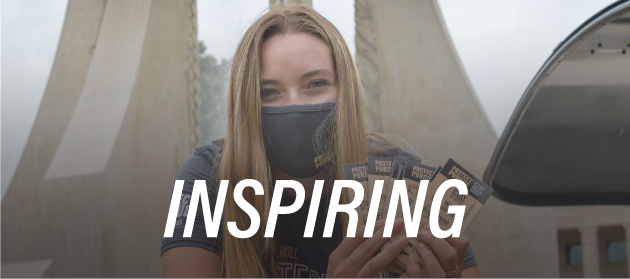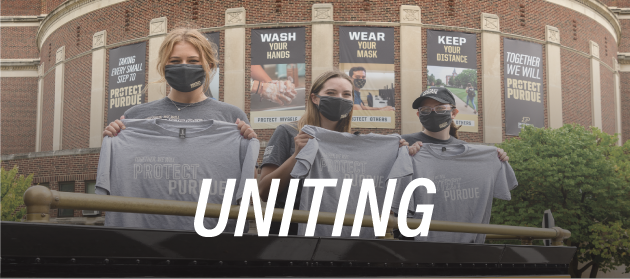 Our Goals
Our goals are simple, to tell the story of Purdue University and to positively impact the Boilermaker community. Through innovative and strategic messaging, we hope to take small steps to capture the essence of campus life and to enrich recruitment efforts for prospective Boilermakers. Through collaboration with campus partners, student organizations and campus leaders, we are committed to telling the story of Purdue.
Our Strategy
We have a unique opportunity to utilize our positions as students and background in communications to develop strategic messages to showcase the Purdue brand from the perspective of students. We utilize cross-functional teams with members specialized in areas of marketing strategy, public relations, creative design, photography, videography, copywriting and web development to develop strategic messages and content for Marketing and Communications and campus partner. Each team is dedicated to either student life, new student recruitment or collaborating with campus partners. As a team, we take small steps to showcase the giant leaps across campus.
Become a Boiler Ambassador