Making public health personal
Once vaccines became available, the logical next step to the Protect Purdue campaign was to encourage Boilermakers to get their jab. A case could easily have been made with data and statistics, but we chose to go right for the heart.
We understood an emotional appeal could have a more immediate impact and sustained impact. Through a multi-touchpoint campaign driven by inspiring portraits and words of staff, faculty, and students, we made a powerful and moving statement that resonated with Boilermakers near and far.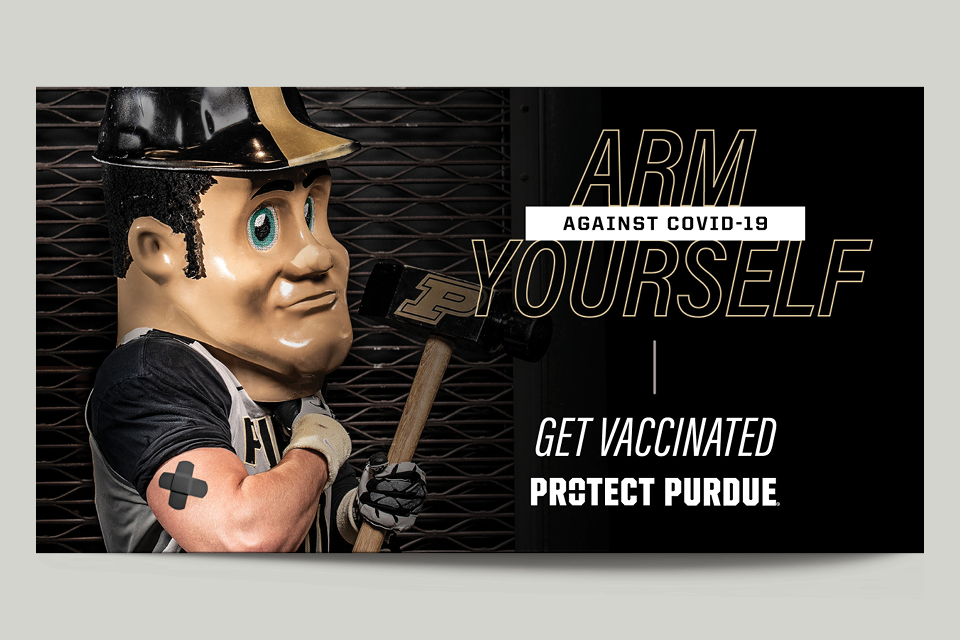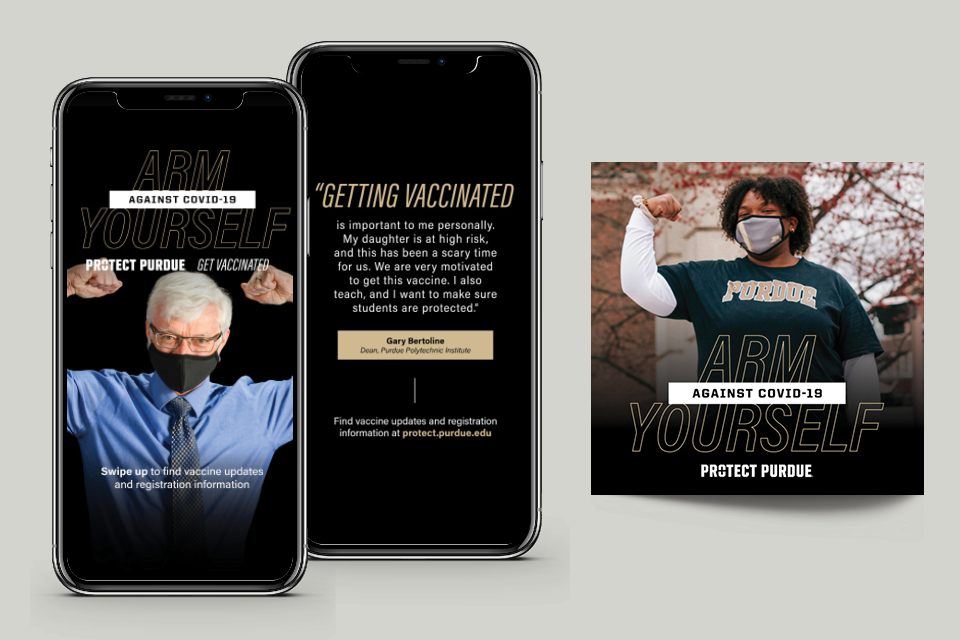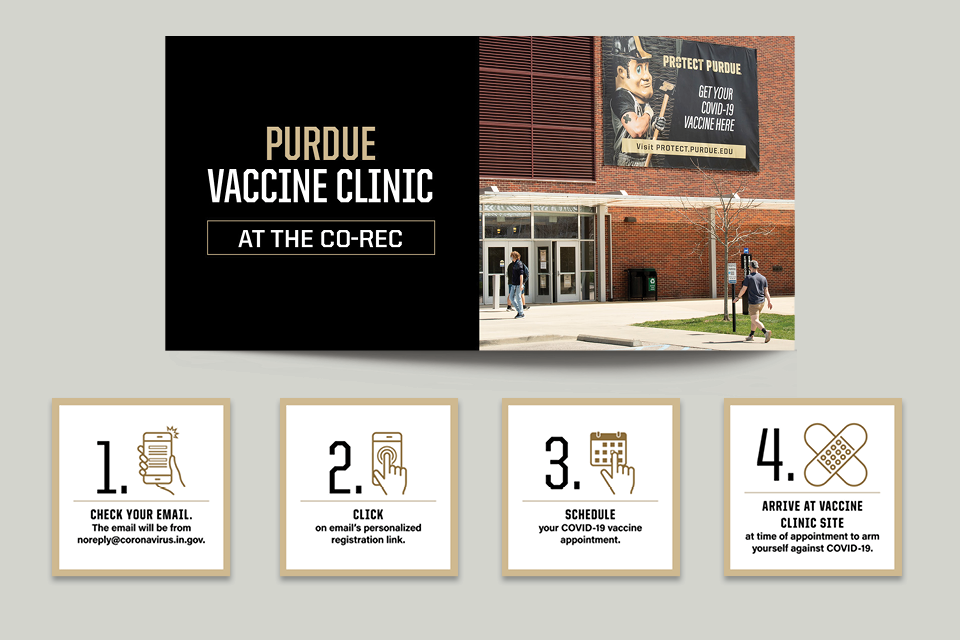 The impact of the Protect Purdue Vaccine campaign could be felt across the West Lafayette campus and beyond. By the start of the Fall 2021 semester, 75% of all faculty, staff and students could provide proof of vaccination–including 86% of faculty and staff and 84% of residents in university housing.